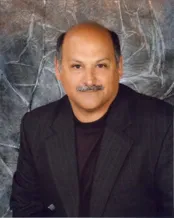 "I feel blessed and honored to have touched the lives of so many. Dentistry lets me do something very meaningful and important for the people I serve, my patients. Every day I get to improve someone's life through better dental health and by showing them I care."
I was born and raised in St. Petersburg, and returned here in 1987. I live near Treasure Island with my wonderful wife of over 25 years, Dr. Haychell A. Saraydar, and our sons, David and Brandon. In my free time I enjoy boating, travel, and spending time with friends and family.
Dr. Glenn Saraydar graduated from Emory University School of Dentistry at the top of his class. He is a member of the OKU national dental honor society. He has represented Florida as an alternate delegate to the Florida Dental Association. In addition to being a current member of the American Dental Association and the Florida Dental Association, Dr. Saraydar has extensive hours of continuing education credits in all phases of dentistry. He has attended the L.D. Pankey Institute, The Dawson Academy, The Schuster Center and is an on going "student" of dentistry, keeping current on changes in the art and science of dentistry. We look forward to talking with you about how we can work together to enhance your oral health and the beauty of your smile!